How can you show your app to a large group? What if you want to show an app to a client, an investor, or at a trade show? Extensive Googling reveals lots of people asking the question, but no good answer.
I'm the organizer of the Raleigh iPhone Developer's Meetup and it's basically impossible for our group's members to demo their apps. The "crowd people around a phone" method breaks at around four people. And our last meetup had 20 people!
Why can't we be like Steve, using our apps on our phone, with the display projected for all to see?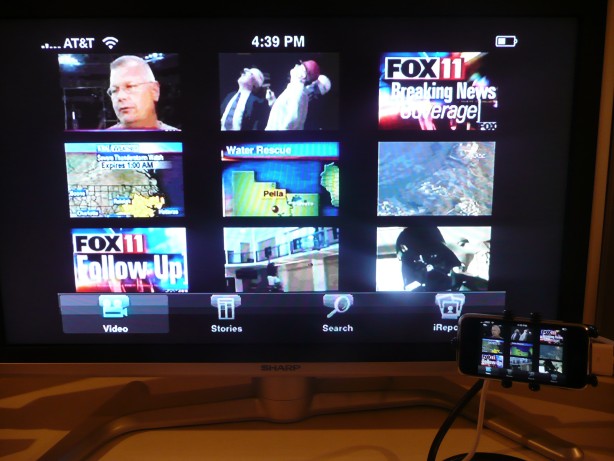 I have a solution, if you're willing to make a special build of your app that's not meant for the app store. No jailbreaking required! Although a willingness to use private methods is.