WUNC App is in the App Store!
The app we built for our local public radio station WUNC has finally emerged from the review process and is available, for free, from the App Store. The app plays the station's live audio stream. You can pause the stream, too, and the app will buffer the stream playback, so you can pick up where you paused it. Here's a peek: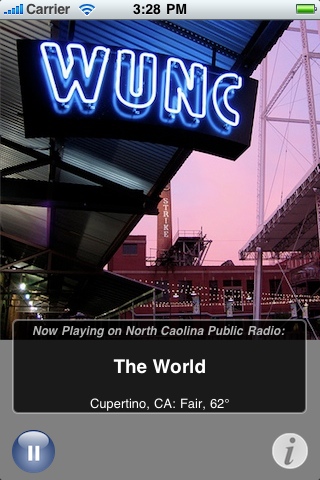 If you listen to WUNC at all, you'll be hearing about this on-air once or twice, I bet.
Leave a Reply